Learn more about what ACTivate is all about on this page
WHAT IS THE ACTIVATE PROJECT?
ACTivate is taking an evidence-based, collaborative approach to developing innovative learning assets and opportunities to enhance teachers´ PAL competency. Specifically, the ACTivate project consists of:
The Research (read more):
Work package 1: establish recommendations for a PAL teacher training and implementation programme underpinned by behavioural science
Work package 2: identify outcomes that hold relevance for school stakeholders (e.g. teachers, principals); this includes suitable and accessible measurement tools
The Product:
Work package 3: develop a European curriculum for PAL teacher training and implementation that will guide organisations to develop teacher training and CPD programmes (read more)
Work package 4: create an ACTivate online platform that will host e-learning. The platform will serve as an information repository for the European community of PAL practitioners
Work package 5: build e-learning courses for trainee and practising teachers that can be used as stand-alone programmes or as a supplement for face-to-face delivery
The testing:
Work package 6: pilot test the feasibility of the ACTivate online platform and e-learning courses.
ACTivate started in September 2019 and will conclude in December 2022. The project was co-funded by the  Erasmus+ programme of the European Union.
ACTivate is a consortium of six European organisations:
The Western Norway University of Applied Sciences
Leeds Beckett University (UK)
LIKES, JAMK, University of Applied Sciences (Finland)
Mulier Institute (Netherlands)
University College South Denmark
The University of Porto (Portugal)
Within each partner country, a national teacher council guides the work of the ACTivate project team. ACTivate is guided by an International Advisory Board that draws on expertise from Australia, Canada, Italy and the USA.
Welcome the ACTivate research repository where you will find the latest articles on physically active learning. The Activate project is underpinned by the latest research on physically active learning and behavioural science. We will share relevant research from the ACTivate and similar PAL projects. You can find papers, videos and other materials that will support your learning on why PAL is important, the benefits that it can bring and advice on how to integrate PAL within your teaching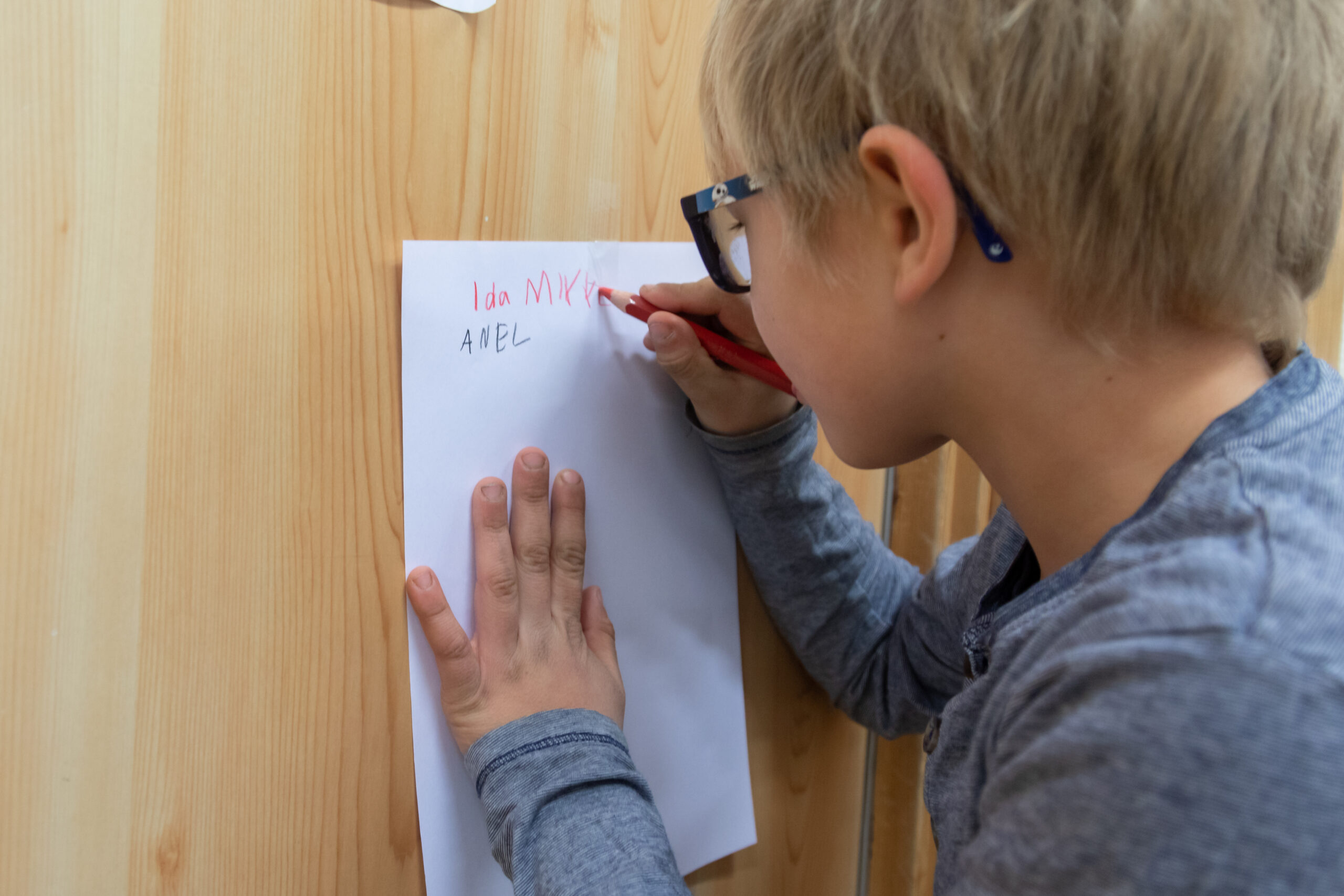 "Go beyond your own comfort zone and challenge yourself": A comparison on the use of physically active learning in Norway, the Netherlands and the UK.
This study draws cross-national comparisons in primary school teachers' use of PAL to understand how PAL is being used in different countries, and if and how methods and strategies for its use differ. Thirteen focus groups were conducted with 54 teachers from Norway, the Netherlands and the UK. Four themes were identified using thematic analysis: 1) teachers' values and beliefs about PAL; 2) relevance of school context; 3) relevance of the national policy context and; 4) managing teacher dissonance. Use of PAL was related to teachers' values and beliefs and the degree to which these aligned with the context of the school and the wider educational system. The findings underline the importance of addressing teachers' competence, opportunity and agency to use PAL in different contexts.
Behaviours that prompt primary school teachers to adopt and implement physically active learning. A meta synthesis.
The purpose of this research paper was to identify teacher behaviours to support the uptake and sustained use of PAL by teachers. A robust thematic analysis of 25 papers on teachers' perceptions and use of physically active learning was undertaken. Behaviour change theory was integrated within the findings to increase the depth of knowledge around how to design effective teacher training programmes for PAL. Findings revealed that improving the uptake and sustained use of PAL by teachers is complex. Seven key themes emerged that must be addressed within future teacher training programmes. At the teacher level PAL benefits, teachers' beliefs about own capabilities, PAL teacher training, PAL delivery. Two themes reflected school and external factors that influence teachers' PAL behaviour: whole-school approach, external factors. The provision and use of resources was the final theme
Unpacking physically active learning in education: a movement didaktikk approach in teaching?
This paper explores teachers' educational values and how they shape their judgements about physically active learning (PAL). Twenty one teachers from four primary schools in Norway participated in focus groups. By conceptualising PAL as a didaktikk approach, the findings indicated that teachers engaged with PAL in a way that reflected their professional identity and previous experiences with the curriculum. Teachers valued PAL as a way of getting to know pupils in educational situations that were different from those when sedentary. These insights illustrate how PAL, as a didaktikk approach to teaching, can shift teachers' perceptions of pupils' knowledge, learning, and identity formation in ways that reflect the wider purposes of education. The paper gives support to a classroom discourse that moves beyond the traditional, sedentary one-way transfer of knowledge towards a more collaborative effort for pupils' development.
Morris, J.L., Archbold, V.S.J., Bond, S.J. and Daly-Smith, A. (2022) Effects of Maths on the Move on Children's Perspectives, Physical Activity, and Math Performance. Translational Journal of the American College of Sports Medicine 7 (1).
Effects of Maths on the Move on Children's Perspectives, Physical Activity, and Math Performance.
The project aimed to understand the impact a weekly PAL lesson called "Maths on the Move" (MOTM) has on primary school children's physical activity levels and math performances after 6-weeks. Of the 97 children (9-10 years old) across 3 schools, 50% took part in the PAL lessons and 50% continued with traditional, seated lessons. Children's physical activity levels were assessed using accelerometers – a high-quality objective measurement tool – for five consecutive days before the PAL lessons started and during the final week. During the seventh week, children took part in a focus group to talk about their feelings around MOTM. The MOTM lessons increased children's physical activity levels, improved mathematical academic outcomes. During the focus groups, we identified seven themes from taking part in the MOTM lessons: (1) facilitating learning; (2) building confidence in maths and physical activity; (3) fostering cooperation and competitiveness; (4) modifications in the physical and social environmental transformed pupil's learning; (5) welcomed cognitive and physical challenges; (6) class inclusion improving fitness; and (7) positive feelings toward MOTM. Most prominently, we captured positive feedback from the children, describing the MOTM sessions as enjoyable, fun, engaging, and invigorating—resulting in positive associations to learning and activity.
Pupils' experiences and perceptions of engagement during the Moving Maths programme.
This study investigated pupil experiences and perceptions of two kinds of classroom-based physically active math lessons during the Moving Maths programme in a Finnish primary school context. Qualitative data were gathered in focus group interviews with 16 nine-year-old pupils. Pupils in the group with physically active breaks during math lessons expressed mixed experiences, while pupils in the group with physical activity (PA) integrated into math curriculum experienced increased positive emotional and cognitive engagement. It is concluded that integrating PA into mathematics lessons is a feasible pedagogical method, especially in the form of PA integrated into math curriculum goals.
More active lessons: teachers' perceptions of student engagement during physically active maths lessons in Finland.
The Moving Maths study was conducted to increase third grade pupils' physical activity and support their learning in Finland. The current study examined classroom teachers' (n = 12) experiences and perceptions of student engagement during the intervention. Pupils showed positive emotional and social engagement in both intervention groups. In one group PA was integrated into maths learning goals, while another group implemented PA as short breaks. Positive cognitive engagement was indicated by concentration on seated work after the activities, but some teachers reported uncertainty about the learning results. In addition to reducing children's harmful sedentary behaviour, physically active lessons can positively affect student engagement and may thus enhance learning.